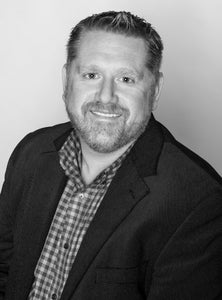 Photog Life September Featured Photographer 2018 ~ Jeff Crass
Say hello to our featured photographer for September, Jeff Crass! Jeff is located in Jacksonville Florida and has traveled all over! We had a great chat with him and are so glad to finally share it.
Married to Melanie and my step-daughter Kayla since 2011. Gracie, the WonderDog, joined us in 2017.

Passions include travel (both for photography and not) and live music (Pearl Jam holds a special place for that for me.)
I made an attempt at film photography when I was growing up and in college. My dad was a photographer, so I have always been around it.

The digital bug hit me with my first "point and shoot" in 2005. I bought my first DSLR (Nikon D5100) in 2012.
Typically, I shoot fine art photography, but I venture into all sorts of things. Head shots, real estate, family, etc.

I've also been fortunate enough to get paid to travel and take pictures, so that's a pretty good gig. :)

I don't like to do weddings and won't do newborns.
I'm not a user of presets for bulk editing images. I like to give each image its own look and create art when I shoot/edit. Very seldom do I have a series of images that look the same.
Selling prints...  It takes such a huge up front investment that it doesn't always seem worth it.
I'd have started earlier when my dad tried to push me into it. I was "too busy" with my regular job. Shame on me.
I want people to believe that it was my passion. I want people to look at my images and know the love and soul that went into creating that image.

I want my step-daughter to be able to go through my images when I'm gone like I did when my dad passed and know that it was EXACTLY what I was supposed to be doing.
SCREW UP! Make mistakes. Figure out what went wrong and fix it. Don't make the same mistake twice, but take bad images. It's fun to go back and see how far you've come. :)
  Thank you Jeff for being so raw and honest. Want to follow Jeff? Be sure to follow Jeff here:
Photog Life | Featured Photographer | Photography Featured | Photographer | Jacksonville Photographer 
---