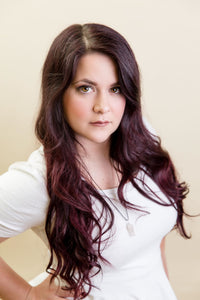 Photog Life November Featured Photographer ~ Laura Watkin
  Say Hi to our featured photographer for November, Laura Watkin! We really enjoyed getting to know her a little more and learning about her super niched photography clients. Laura is super talented! Check her out! 
 I am a single mom of one human child and one fur child. I am a competitive pole dancer (Still very much a beginner though).
  When did you get into photography?
I got into photography at 16 in highschool, I borrowed my dads old Pentax and the rest is history.

   What type of photography to you do? Or maybe you do it all!
I actually exclusively shoot pole and aerial. Its been an amazing journey



   What makes your passion shine and what are you most passionate about when capturing your images?
 I love capturing movement, dancers, aerialists and polers and have a unique movement. Not only are they graceful they are strong. I love being able to show them how I see them, because I love them all like family.

   What has been the hardest part of being a photographer?
   Living in Utah and shooting pole has been pretty hard. I get a lot of flack from people that don't understand that its not just stripping, its an art form. (In my opinion stripping is an art form in and of itself)

   Would you change anything that you have learned?
   I would have joined the aerial community sooner. I joke that we are all vain and just want good photos of our hard moves.

   What kind of legacy do you want to leave behind with your work?
   I want people to see these amazing men and women and see them as artists. See just how strong they are and realize they can be strong too.
What advice do you have for people that are just starting out?
Don't give up, find your niche and run with it.
Okay. Just be straight with us. Nikon or Canon??? OR SOMETHING ELSE?? Oh my! ;)Nikon!
Thank you Laura for sharing your beautiful images and insight! You are amazing!
If you would like to follow Laura, You can do so here!
www.tatteredbutterflyphotography.pixieset.com

https://www.facebook.com/tatteredbutterflyphoto/

instagram.com/tatteredbutterflyphoto
Laura in action!! Love it!
Photog Life | Featured Photographer | Photography Featured | Exposed Photographer 
---