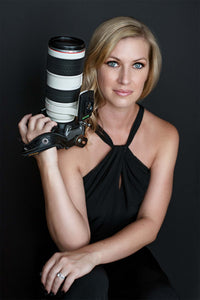 Photog Life November 2017 Featured Photographer ~ Amber Davis
 Earlier this year I was at my first Photog Life convention. I randomly met the sweetest photographer while waiting in line to meet Sue Bryce. I was there alone and she was kind enough to take my picture with Sue. She was also at the Photog Life stand a few times, and I was so grateful for her support!!
 Not long after the convention in Destin, Florida (SYNC), my family found out we were moving to Colorado. As I started to network and meet people through FB groups, we connected again. Now we live in the same city! I am so excited to share with everyone our featured photographer for November, Amber Davis. 

 Tell us about you!
Hi i'm Amber Davis i'm happily married with 3 kids ages 14, 12, and 7. I was born and raised in Wyoming. I grew up in a tiny tiny town with less than 500 people. I moved around several times in Wy before i landed in Colorado 3 years ago. It was a bit of a shock at first especially rush hour traffic and the waits at restaurants but i adjusted. It's funny that i've lived in the mountains my whole life because my happy place is the beach. I would live by an ocean in a heart beat. I love muscle cars, music, movies, and wine! My family is my everything and my kids are my why.
When did you get into Photography?
I only discovered my love for photography 4 years ago. I was drawn to it for years beforehand but always talked myself out of jumping in. When i was 32 i asked my husband to buy me a real camera for my birthday, and i've been soaking up everything i possibly can about this amazing craft ever since! I started out shooting anything and everything as most of us do when we're learning but i quickly discovered that i love portrait photography.  
What kind of photography do you do?
I specializing in high school Seniors and i'm currently building a portfolio in glamour photography a la Sue Bryce style. She is my hero and my mentor!
What do you love the most about photography?
What i love most about photography is that it gives me a creative outlet and my clients a precious gift they can hold onto forever.  It's also a field that allows me to constantly learn and grow as an artist and a business person.
What has been the hardest part of your journey?
The hardest part of the journey has been pushing myself out of my comfort zone. I went to a continued education conference the very first year i bought my camera. I felt like a fish out of water but that ended up being the best thing i did for my photography career. It showed me what a professional standard was in the industry and gave me role models in the industry to follow and learn beside. I was a stay at home mom for most of my children's lives. I went to college for a year on an art scholarship (drawing) but i didn't know what i wanted to be so i dropped out and worked at Kmart for 4 years until my second son was born when i decided to stay at home with my children. I did not find my purpose outside of my family until i was in my 30's.
What kind of legacy do you want to leave as a photographer?
I want my legacy to my children and anyone else who's watching to be that it's never too late to follow your dreams. Before i started learning photography, i literally felt like there was a piece of me missing and once i bought that camera i never felt that feeling again. If you feel drawn to something there is a reason for it and that reason may just be that it's your purpose. This photography journey can be bumpy at times. I've hit many walls along the way.
What advice can you give to someone wanting to start a photography business?
My advice to people starting a business is to keep pushing and knock down those walls. Often times when i was being tested the most there was something great waiting for me around the corner, so always ask yourself whats waiting for you if you push through those hurdles. Secondly go to continued education! Find a conference that appeals to you, join PPA, get out there and meet other photographers. It is a giant community and in my experience people will welcome you with open arms. I feel blessed everyday that i get to be a part of this photography family and do what i love every single day!
Amber Davis
You can follow Amber on FB here and IG here.
Thank you so much Amber for sharing your story! We are thrilled to have you as our November 2017 Featured Photographer.
If you are photographer and would to be a part of the Photog Life Community, be sure to join us here!
Photog Life | Featured Photographer | Photog Life Community | Photographer 
---