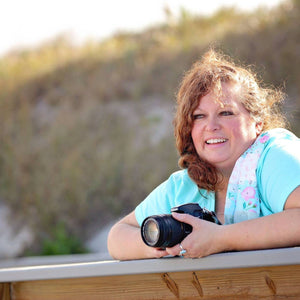 Photog Life March Feature ~ Kris Mellinger
It's time to meet our March 2019 Featured Photographer, Kris Mellinger! Kris is super active in the
Photog Life Community
, and she's so kind to everyone she talks to. I have really enjoyed getting to know her and am amazed at her portfolio. I am so thrilled she's our next monthly feature!
 

Tell us about you! What is your story? Married, kids, fur babies? What things do you love besides photography? 
I am not married, but have a fiance, a cat daughter, and a future Step-Son with 2 kids, so I get to skip the "Mom" stage and go right to Grandma! 5 years ago, I wanted to change my photography name and my future grandson called me Miss Kris and I loved it! It has stuck for sure! I LOVE to travel and would love to see/photograph as much of the world as I can. I have photographed all over the US in Mexico, Dominican Republic, Jamaica and all over the state of Parana, Brazil.
 

When did you get into photography? Why did you decide to be a photographer? 
When I was about 8 years old, my mom, who loved photography, would always give me her 35mm and would always encourage me to shoot and experiment with settings! I finally quit my full time job to pursue photography full time 8 years ago and I am SO thankful I did! So many incredible opportunities I would NEVER have been able to do had I still been working for someone else. 
 

What type of photography do you do? Or maybe you do it all! 
I basically photograph everything! 
 

Okay. Just be straight with us. Nikon or Canon??? OR SOMETHING ELSE?? Oh my! ;) 
Nikon!
 

What makes your passion shine and what are you most passionate about when capturing your images? 
I love to be able to capture the "essence" of a person, bring out their personality, not just take photos :) 
 

What has been the hardest part of being a photographer? 
I love what I do and love meeting new people and getting to know them on a personal level, but to me, one of the hardest things is remembering names... I work with and photograph so many people, that I tend to get names mixed up haha
 

Would you change anything that you have learned? 
No...everything I have learned from this point makes me who I am today as a photographer! 
 

What kind of legacy do you want to leave behind with your work? 
What I would like to leave as a legacy, isn't just being a great photographer, but I want people to remember having fun and enjoying their sessions/weddings. I want them to look at their photos and say - We had such a great time that day! Making it an "experience" not just taking photos.
 

What advice do you have for people that are just starting out? 
I have mentored a few newbies recently, even stated an internship at a local high school for photography. One of the things I tell them is learn something new every day, but to also make sure they enjoy what they are doing... if you are able to do your passion daily, you never really "go to work". I also tell them to not be afraid to "think outside of the box" for things, including how to shoot, and what you want to try with your photos.
Thank you Kris for letting get to know more about you and what make you love photography so much!
You can follow Kris here:
Photog Life | Photography Feature | Featured Photographer | Pittsburg Wedding Photographer 
---