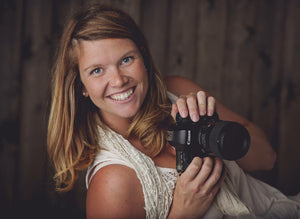 Photog Life June Featured Photographer 2018 ~ Leneah Willis
 We are so excited for our featured June Photographer, Leneah Willis. Leneah just relocated from Ohio to Florida. She has such unique style and beautiful eye. It is no wonder she is killing it in Florida. Check out our interview with talented lady!
 Tell us about you! What is your story? Married, kids, fur babies? What things do you love besides photography?
   First and foremost I am a mom of three boys. They are my life and I make sure they have the world. I homeschool the two older boys and we have some pretty amazing adventures. I wouldn't trade it for the world. I am pretty lucky and blessed.
 I have always had a love for photography. I took classes in high school and went to a scholarship school for fine arts. Then 6 years ago I took my boys fishing, I had my little point and shoot camera and the one big fish we caught soaked our bag with my camera. I upgraded cameras and people started asking me to take their family photos and I feel in love with it as a full time gig.
Every thang! I try to challenge myself in this art to make sure I learn as much as I can.
 What makes your passion shine and what are you most passionate about when capturing your images?
 Recording memories. No matter how big or small putting a smile on someone else's face is priceless.

 When you have to stop and think about a question like this you know you have an awesome "job". The hardest part for me for have to be moving and starting all over.
Not a thing. Give me all the information to keep growing and becoming the best of the best.
 I want my boys to be proud of their mother. I want people to say, man she was a cool cat with an awesome eye.
   Follow your heart. Learn as much as you can about this craft.
---