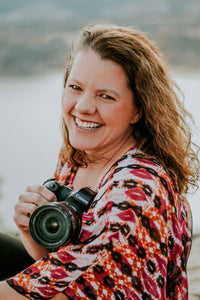 Photog Life December Featured Photographer ~ Rebecca Adams
Rebecca Adams
 We got to know this talented photographer, Rebecca and we are so excited that she is our December featured photographer. Check out what she had to say. 
Tell us a little about you and your personal life. Married, kids, fur babies? We want to know it all!
I have been married for 16 year and we have a 12 year old girl, two cats and a frisbe dog. My husband and I own a gym in Fort Collins, Colorado were he trains clients and I practice neuromuscular therapy. I have been in pratice for coming up on 30 years.
What made you decide to get in to photography and when did you first start?
I started Photography in 2013 for fun and bought the canvas for our gym walls, when they arrived they never got hung up but instead sold to clients. We did a photo fundraiser for someone going on an overseas mission trip with three photographers and raised over 2000 dollars in a couple of hours. My husband joked that maybe I was onto something. The passion slowly turned into a nice second income that I jokingly said was nancing my habit. I started to shoot more and more people but Fine Art is really where my love remains.
What type of photography do you shoot? What are you most passionate about?
I love families at all stages and shoot a little bit of everything. My true passion for photography lies in Nature and I specialize in large wall art landscapes and wildlife. Alaska and Bears stole my heart early on and is my happy place in photography.
Not that this really matters, but what do you shoot with?
I am a Canon shooter because my first purchase was second hand from a friend and I now have lenses for People, Weddings, landscape and wildlife so I have a crazy collection of lengths in my bags.
What makes your passion shine? What are you most passionate about when you are holding your camera?
As I said before Nature. I have a soft spot for anything that wanders the earth but Bears stole my heart early on. I love candid captures of people as well in all stages of life.
During your journey as a photographer, what has been the hardest part?
I think the hardest part is knowing my worth as an artist, I love sharing my work but struggle with asking people to pay me what I am worth. I think I also struggle with knowing that I am enough as a photographer, to know I have a place in this competitive field.
If you were to go back in time, is there anything you would change?
I think I would have invested a little more time into the business education of the photography business specifically.  I have been self-employed for 30 years. I have run businesses on my own and am self taught in this field. I think education is priceless and learning with others in community is something I could have done earlier on. I love meeting people and learning from others and it may have made life a little but easier along the way.
How has COVID impacted your business and what have you done to keep busy?
I think Covid has affected every business but I decided early on to make the best use of my downtime. I rebuilt my website and built a shopping platform for my business and started classes with a great mentor. All of these things cost money and were a risk but have paid off. I created a way to do virtual consuls and it has actually really made a difference in my sales. I had to pivot and I think the time will show growth in the future.
If you could photography anyone, alive or not, who would it be and why?
Haha, I don't know I think the old Indian Chiefs would have been amazing to photograph. I have American Indian Heritage and I just see some of the old black and whites and it tugs at my heartstrings. To go back in time and document history would be so rewarding.
What kind of legacy do you wan to leave behind as a photographer?
I hope my work brings LIGHT and HOPE into peoples hearts especially with my Fine Art Large Wall Art I want people to walk in a room and feel something. The same goes for my family keepsakes, I want them to be treasured for genrations. Prints need to comeback into our spaces to make us peaceful and grateful.
What advice do you have for a photographer that is just starting out?
I always tell new photographers who ask how did you capture those images. Bring your camera everywhere stash it somewhere but some of those moments that you can capture to warm other's hearts don't come by appointment. Get in the community with other photographers they will help you grow. Shoot for fun and you will see some of your best work.
Thank you Rebecca! Be sure to follow her below to see more of her work.
---