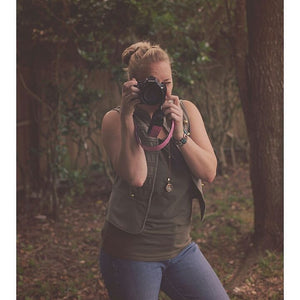 Photog Life August 2017 Featured Photographer ~ ReAnna Negron
Last year in a local FB meet up group,  I saw the most stunning picture posted! I was so shocked when I had never seen this photographer post before. Where was she hiding? Why doesn't she post more???? I immediately was obsessed with ReAnna's work and begged her to post this picture in other groups. She seriously must have thought I was crazy! Within 3 hours, her picture had over 500 likes. By the end of the day... over 1,000!!!! (Here is the picture.. AMAZING, RIGHT????)
 So this month, I wanted to feature ReAnna. She was so nervous a year ago to post her work and today she goes LIVE and is super active in many photography groups. I am so thrilled that she posted her picture that day. She has been an inspiration to me and so many others.
 Tell us about ReAnna!
"I am married to my high school sweetheart and we have 2 crazy boys 12 & 16 and a (boy) dog who are my whole world. My world is actually insane and non stop but I love it and wouldn't trade it for anything."


When did you get into photography? "A little over 5 years ago."

What type of photography do you do? "Maternity Family & Children"

What do you love about photography? "I love freezing time and knowing my clients and their family will cherish these moments for generations."

What has been the hardest part of your journey? Would you change anything? "The hardest part has definitely been the most recent part of my photography journey. I quit my corporate job of 18 years (in December)! I am absolutely learning so much as I go and I have probably learned the most (not including how to work a camera lol) in the past 6 months than I have in 5 years :) So If I had to change anything I guess maybe I would have quit a long time ago. 

What kind of legacy do you want to leave? "Wow, I don't think I've ever been asked this.? With out getting to deep, I would hope to leave a legacy of happiness and of course beautiful art that touches your heart."
 Thank you ReAnna for letting us into your world for a minute! Here are some pictures of her recent work. 
Want to follow ReAnna? Check her out on Facebook and IG. 
Photog Life | Featured Photographer | Jacksonville Photographer | Jacksonville Maternity Photographer | Jacksonville Newborn Photographer 
---