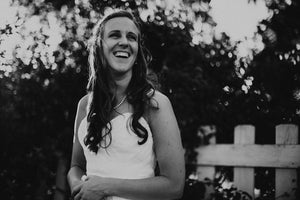 Photog Life April Featured Photographer ~ Kristen Hernandez
It is time to meet our April Featured Photographer, Kristen Hernandez!
Kristen is just one of the many talented photographers that is in our Photog Life Community and we are so glad she took the time to let us get to know her just a little more. 
Tell us a little about you and your personal life. Married, kids, fur babies? We want to know it all!
I'm Kristen! I've been married to the most handsome man for almost 2 years. I have my Bachelors Degree in Psychology and Masters Degree in Global Health. The beach is my favorite place to be and think you can never have too many brownies in one sitting :)
What made you decide to get into photography and when did you first start?
I first picked up a camera in high school when I took a yearbook class and I loved it. Soon after, it was a hobby, until I went to Africa for a year and fell in love with the idea of capturing stories for others to see. Since moving home, I began capturing my favorite moments of proposals, engagements, and weddings!
What type of photography do you shoot? What are you most passionate about?
I LOVE couples! The joy they have on their face the moment they get engaged or say, "I do", is my favorite thing to capture on camera. It's moments they'll remember forever and can always look back on and smile.
Not that this really matters, but what do you shoot with?
I shoot Canon! I have a 6D and typically use my 24-70mm lens.
What makes your passion shine? What are you most passionate about when you are holding your camera?
I love getting to capture the in-between candid moments. It's those times that true personalities come out, when they forget they're in front of the camera and they're just having fun with their significant other.
During your journey as a photographer, what has been the hardest part?
Definitely the challenge of not getting to control everything! Scene wise or weather wise, it can be difficult to deliver consistent images in line with what clients have seen of my work if the weather doesn't cooperate or they choose a location too dark.
If you were to go back in time, is there anything you would change?
I wouldn't! I think every journey is unique and everything that happens can teach us and help us move forward.
What kind of legacy do you wan to leave behind as a photographer?
My hope is that everyone who receives my images from me looks back at them and remembers the joy they felt that day, more than anything.
What advice do you have for a photographer that is just starting out?
Don't compare! Definitely learn from photographers more experienced and further down the line, but don't compare their success to where yours currently is. This business takes a lot of hard work and dedication, just be confident in your style and never stop learning.
Thank you Kristen for all your insight and advice! If you want to follow Kristen and her amazing work, you can do so here:
---